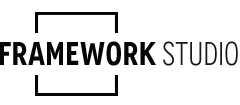 We're working on a new site!
Hi everyone, Framework Studio is going through a short transformation period, as we revisited and re-evaluated our values, services and where we're going. Come back in mid-August and see what has changed. Thanks!


In the meantime, check out our Vimeo and if you have any questions or want to work with us, get in touch with Jiří!